Superior impact power with a flexible width. The CR 7 for use in road construction and civil engineering.
14,625 lbs. centrifugal force
1055 lb.
Base plate: 26″ x 35″
Engine: Honda GX 390 gasoline.
Includes:
MDM

–

Engine

protection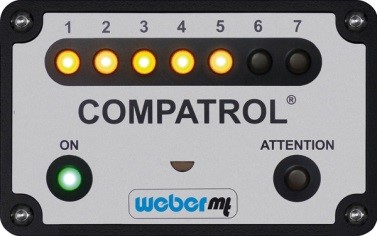 CR 6, CR 7, CR 8 and CR 9 soil compactors with MDM Engine Protection and COMPATROL® 2.0 offer comprehensive safety precaution. In case of low engine oil, high engine temperature or dirty air filter, an LED-display indicates an issue to the operator and the Hatz engine shuts off automatically. Engine damage due to insufficient servicing is a thing of the past.
Service life and operational safety of the engine will be significantly extended.