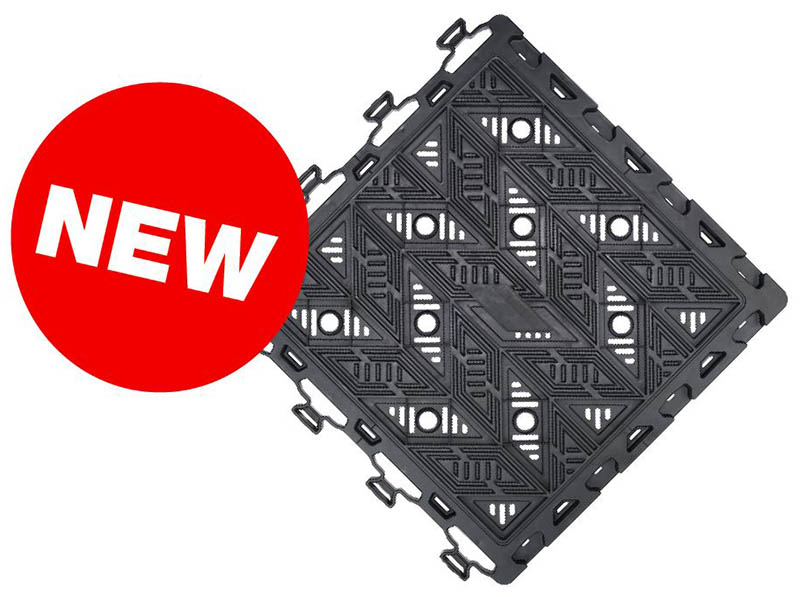 Overview
EASYClickBase is a ground-breaking synthetic sub-base system.
It Saves:
It reduces time, labour and costs. With less excavation; less waste disposal; less aggregate
It's Strong:
The new and innovative EASYClickBase is offers a new way to lay sub-base for strong patios, paths and driveways.
It's Easy:
This lightweight, simple interlocking system is easy to transport and ideal for areas with restricted access.
Immensely strong, Extremely light, Amazingly versatile, Highly portable
EASYClickBase can be used in conjunction with any regulated depth of surface paving, including concrete, natural stone and porcelain products.
The unique design and strength makes it suitable for virtually any application.
Commercial Applications
Industrial Driveways and Parking Areas
Shopping Centres
Pedestrian Concourse
Residential Applications
Paths, Patios and Driveways
Balconies
Roof Gardens
Courtyards
Pool Decks
Confined Spaces
Restricted Access
Town and City Gardens
Packaging
200 Pieces / Pallet
542 sq. ft. / Pallet