ES T-Handle Paver Package D3
Compressor Assisted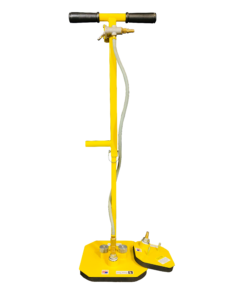 Package Includes:
T-Handle
ES Standard or High Volume (HV) Venturi 6″x 6″ pad – 125 lbs
10″ x 10″ pad – 350 lbs
ES 25′ hose
Picks:
Dry cast pavers
Natural stone
Wet cast slabs/pavers
Ideal for 3 piece combo layouts
NEW and improved adjustable T-handle!
NEW Extension bar option sold separately.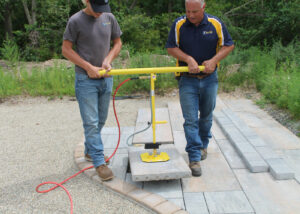 NOTE: the pad sizes are outside dimensions. (The overall pad size. Not the size of the rubber). Suction systems are not guaranteed to work on all porous material. 
NOTE: Compressor required (not included): Recommended 8CFMs & 90 PSI for maximum pressure (some smaller options may work – give us a call and we can help).