Secure your Edge with Snap Edge®
Edge restraints secure the hardscape system and are an absolute necessity in any hardscape project installation to keep it looking beautiful through the years. To avoid the high cost of paver edge restraint failure and ultimately protect your reputation, carefully consider the many factors that affect the edge restraint's performance over the lifetime of a paver project. Design features make a difference!
Commercial & Residential Applications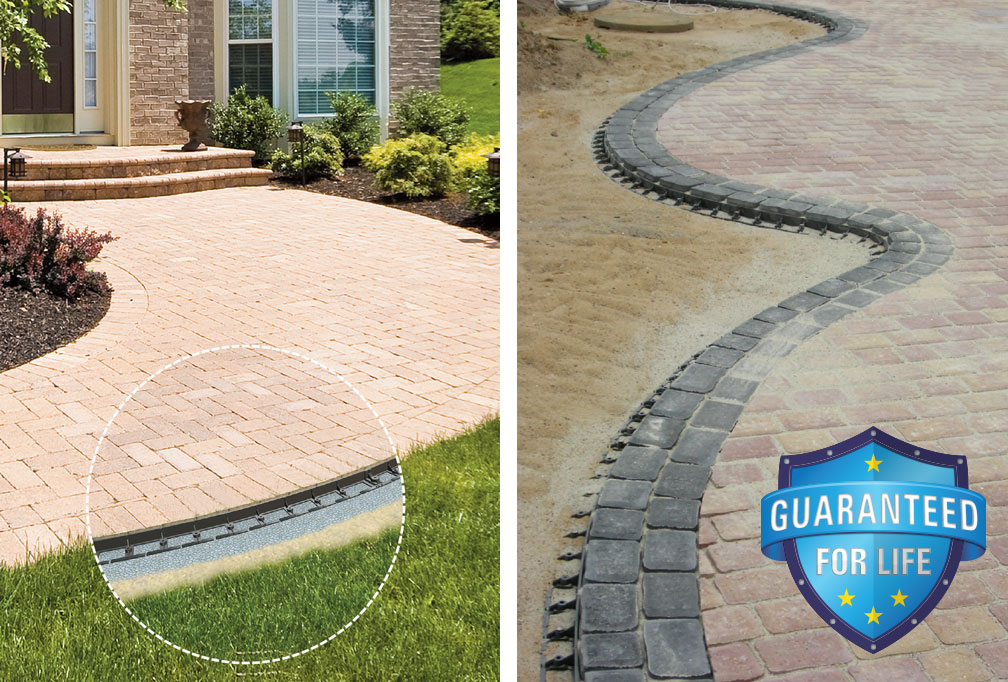 Original Snip & Flex design eliminates need to carry a rigid and flex model.
Injection molded design, incorporating features that provide strength and stability.
Specifically designed for Commercial & Residential Vehicular applications.
Thick back walls that are reinforced by buttresses giving the critical strength needed to keep an interlocking pavement system in place.
Strong interlocking end joint held together further with a spike to make a secure connection and provide maximum support.
Reinforced spike bosses centered on footing securely hold edging in place, superior to any other edge in the world.
Open base design allows for healthy grass growth along paver edge creating a strong yet invisible edge. No dead burnt out sod.
Made of 100% recycled HDPE (High Density Polyethylene): Resists warping, twisting and breaking, even after exposure.
Snap Edge® comes in 8' lengths, has a back wall height of 1⅞" and is designed to be used with Pavers 2" – 3⅛" thick.