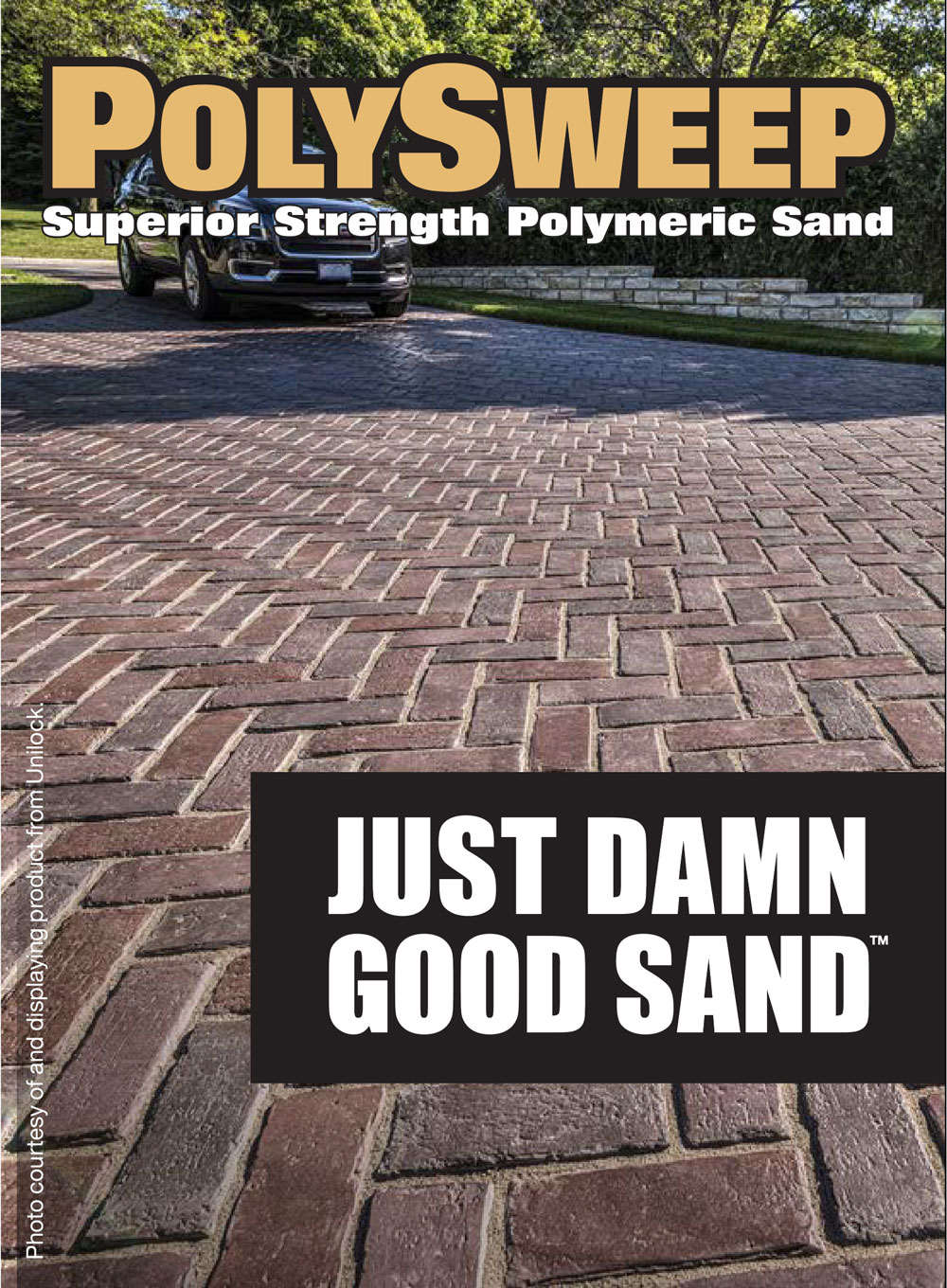 Formulated for Joints Up to 3/4"
Concrete & Clay Pavers • Natural Stone
Cast Stone • Porcelain Tile
Haze Free – Guaranteed
Advanced Clear Set Technology®
Made with native sands and the highest quality, clearest synthetic polymers. Contains NO PORTLAND CEMENT which often is the cause of hazing and cracking.
RCS Safe
Certified Lab Testing demonstrated that PolySweep's level of RCS (Respirable Crystalline Silica) is below reportable limits under normal use.
Superior Strength Long Lasting Durability
Creates a long term, semi-solid joint that resists cracking, prevents sand loss, inhibits weed growth and deters insects.
Stronger Set Up
Tested and proven to have superior cohesion and adhesion performance on initial set up and after full cure.
One Sand Does It All
Residential & Commercial Applications: Driveways, Walkways, Patios, Pool Decks & Concrete Overlays.
Lifetime Limited Warranty
If any PolySweep product has been installed per Great North Hardscape instructions, and is proven to have a manufacturer defect, then Great North Hardscape will refund the Polysweep purchase price. Great North Hardscape will only be obligated for the refund of the PolySweep purchase price and will not be responsible or liable for any other costs.
Packaging & Storage
Available in 50 lb. bags. 56 bags per pallet. Plastic bag is resistant to moisture. However, care must be taken to protect packaging from puncture and long term exposure to constant moisture and ultraviolet light.
Available in 4 Colours

Installation