SB-7000 Joint Stabilizing Sealer is a water-based, single component, self-crosslinking acrylic co-polymer sealer and joint sand stabilizer with outstanding durability. This product can be used inside and outside, on old and new pavements, sealing the surface and stabilizing joint sand at the same time. It can be applied immediately after paver installation, as it is breathable and will not trap the naturally occurring efflorescence. SB-7000 will also protect the surface from salts, acids and other corrosive chemicals as well as help to provide easier maintenance and to minimize overall surface weathering and deterioration. SB-7000 is non-hazardous and exceeds all VOC/EPA standards. SB-7000 has the consistency of water and is milky white in appearance when applied and then dries clear, creating an enhanced look with gloss finish. SB-7000 is a single application product. Cured sealer is freeze resistant to -60°F (-51°C) and is stable up to a temperature of 180°F (82°C).
Moderately Enhances Surface Tone with Gloss Finish
Provides Water, Salt, Stain & UV Protection
Bonds Joint Sand to Reduce Sand Loss
Promotes Easier Cleaning & Maintenance
Breathable, Immediate Application Water Based Sealer
Joint Stabilizing Sealers can be used just as a sealer for pavers, concrete and other masonry surfaces without joint sand stabilization.
Suitable Surfaces
Ideal for concrete and clay pavers, decorative or plain concrete, masonry, natural or manufactured stone, unglazed tile and terrazzo.
A test area is always recommended to determine product suitability and compatibility with your specific surface before use and also if desired results are achievable. Due to the inherent variability of natural stone and clay products, long term performance may vary. Please consult with us prior to sealing if there are concerns.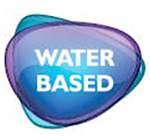 Also Available in 5 Gallon Pails