For Residential and Light Commercial Applications PermEdge™ was created to avoid the high cost and cumbersome appearance of a concrete curb in residential and light commercial permeable paver applications. PermEdge™ has the same great features of Snap Edge® with the addition of a permanently attached geogrid anchor.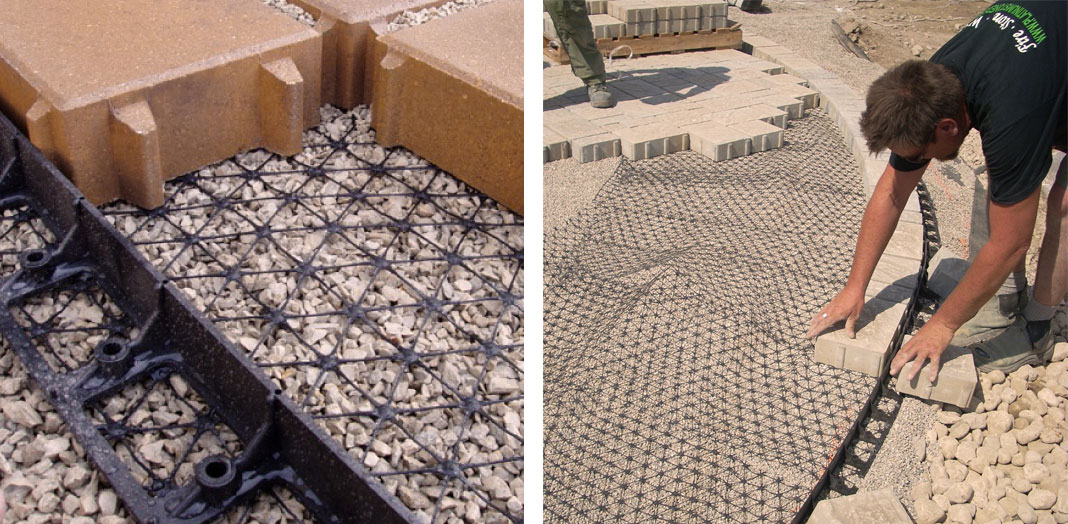 Fully assembled spikeless edge
No costly concrete to pour
No delay in project construction
Can be installed in straight runs or curves
Adaptable to wide variety of cross section construction details
Edging remains hidden after completion
Perfect for 60mm & 80mm pavers
Installs on top of stone chip permeable paver bed
Holds permeable pavers in place
PermEdge™ Paver Restraint is an 8' Snapedge pc. with 4' wide grid fully attached & ready to install. No spikes required.